Pooch & Mutt | Dry Food
Award winning dry food for dogs
Complete foods tailored to your dogs needs
Complete functionally focused dry foods for dogs that have any issues with anxiety, excitement, mobility, weight or joint health.
Award winning and vet recommended since 2008. Grain-free, Junk-free and ethically approved from a small Great British Company
The Natural Way to help keep your dog Calm & Relaxed.
L-tryptophan

The main protein source of the Calm & Relaxed food is turkey. Turkey is rich in an amino acid called L-tryptophan, which your dog uses to create the 'feel-good' hormone serotonin. Serotonin is the brain chemical that is responsible for us feeling happy, calm and relaxed. It is important that the main protein source in the food is rich in l-tryptophan, otherwise other amino acids can compete to cross the blood-brain barrier. As well as using an L-tryptophan-rich meat source as the starting point of the food we also include an l-tryptophan supplement.

Chamomile

Chamomile is added to all Pooch & Mutt's calming food and treats. It is probably the best known traditional calming aid. Who doesn't feel a bit more calm and relaxed after a nice cup of chamomile tea!?

B Vitamins


B-Vitamin deficiency has been associated with anxiety and depression. Calm & Relaxed is packed full of b-vitamins through ingredients like brewers yeast and sweet potato, which are rich in b-vitamins in their natural, most bio-available form.

Prebtiotics

Have you ever had 'gut feeling' or 'felt butterflies in your tummy'?

Modern science is just waking up to the importance of the gut, which is now being referred to as the 'second brain'. The gut contains more serotonin than our brain, so is incredibly important when it comes to how we feel.

Calm & Relaxed contains prebiotics, which help the 'good bacteria' in the gut thrive and help the gut work operate at its optimal levels.
The Natural Way to help keep your dog Mobile.
45% Salmon
one of nature's richest sources of the omega 3 EFAs that are essential for joint well-being
Glucosamine and chondroitin
probably the best-known nutraceutical combination for joint health
Green lipped mussel (Perna canaliculus)
which has well-researched joint-protecting qualities
Rosehip (Rosa canina)
the variety of rosehip shown in recent research to be an effective mobility aid
The Natural Way to help keep your dog Mobile.
45% Chicken
a low-fat protein source that is naturally rich in l-carnitine
Sweet Potato
which is low gi, high in fibre and a source of b-vitamins
Pea protein
which is low gi, high in BCAAs and shown to help management of ghrelin – the hunger stimulating hormone
CLA
shown to support fat metabolism and aid weight management
The Natural Way to aid dogs health and digestion.
45% salmon
as fish tends to be easier for dogs to digest than meat
Two types of prebiotics
to aid the balance of the 'good bacteria' that promote healthy digestion
Parsley & Sweet Potato
Parsley which has been used since the 4th century bc to aid digestion and sweet potato which is low gi, high in digestion-aiding fibre and a source of b-vitamins
Psyllium
a fibre source that promotes firm stools
Complete, grain free super-food for dogs at any stage in life
Pooch & Mutt superfoods are carefully formulated for Adult, Small, Puppy & Senior dogs

to ensure that no matter where your dog is in life, it is getting an optimal balance of Vitamins, nutrients without compromising on flavour

Many dogs struggle to digest foods that are high in grains (including corn and wheat).

Intolerance to grain can manifest in many ways, such as digestive discomfort, itchy skin and sub-optimal health.
Chicken & Superfood Blend
A Natural Chicken & Superfood Blend
Digestion

Loaded with prebiotic (MOS), (FOS) and Fibre to promote healthy digestion and stools

Skin & Coat

Salmon Oil, Omega 3, Seaweed, Zinc and Prebiotics to help deliver a clean shiny coat

Joints & Mobility


Glucosamine, Omega 3, Rosehip, Olive extract and Yucca

Behaviour

Chamomile, L-trypotophan
A complete super-food blend for all stages of life
Puppy
Easy-soak, puppy-sized bites with higher fat content for developing puppies
Small Dog
Mini bites for little mouths and Chamomile, L-tryptophan to aid behaviour
Adult
Delicious, Crunchy & Healthy with a focus on healthy weight management
Senior
Easy to crunch kibbles with Glucosamine, Omega 3, Rosehip, Olive extract and Yucca to aid with joints and mobility
---
---
Get £5 Off your first order
Use Code: 5OFF at checkout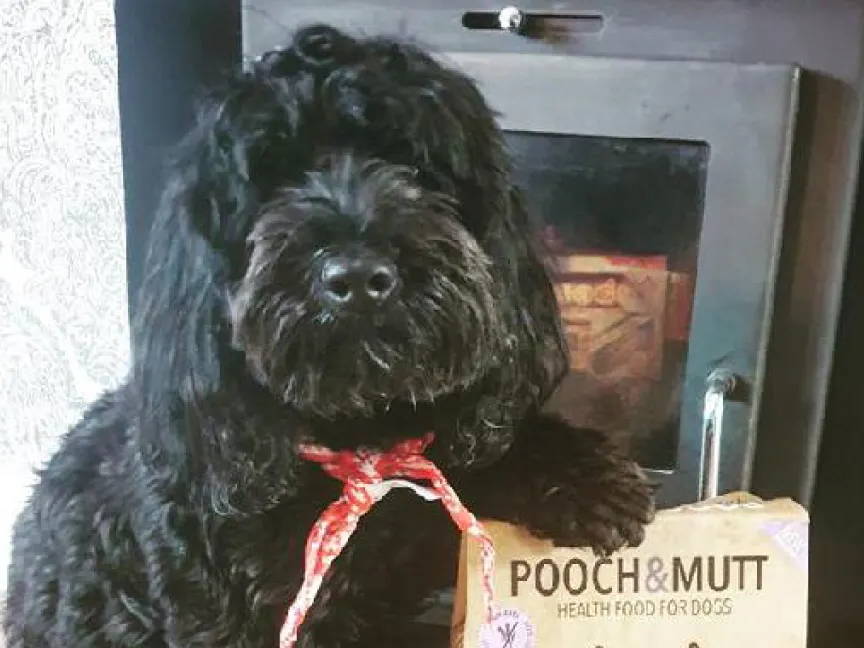 "We have a very fussy Cockapoo who can't get enough"
Jenny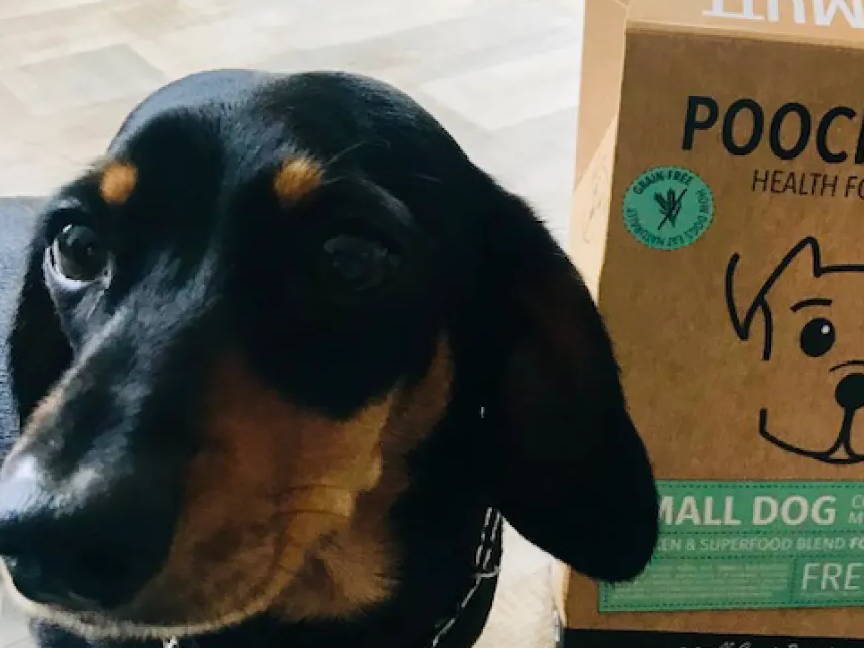 "Hooray to Pooch & Mutt, I have 3 happy Dachshunds"
Jane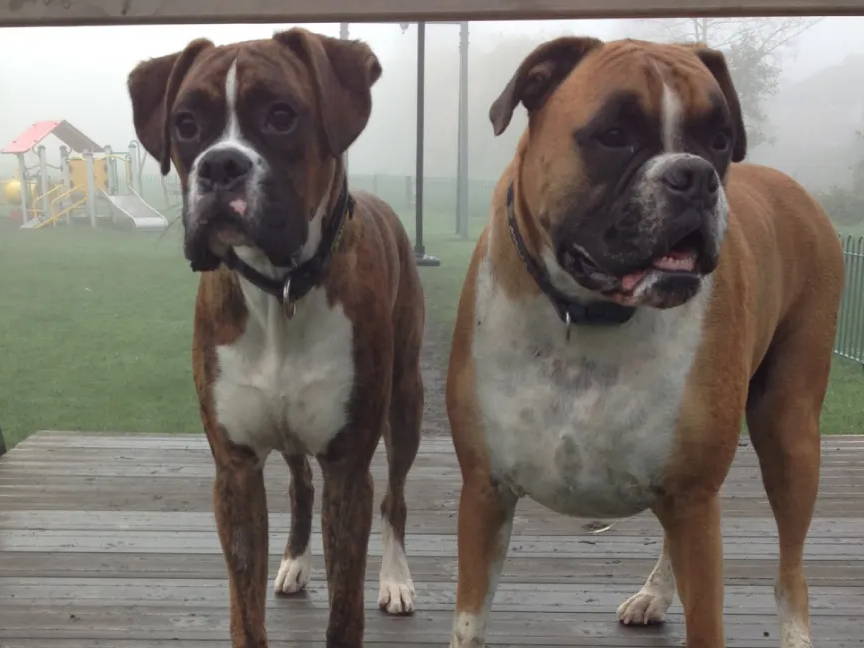 "He has always been so fussy and he adores everything Pooch & Mutt"
Sam
"Let thy food be thy medicine...
... and thy medicine by thy food" Hippocrates
Hippocrates was known as the greatest physician of the time and is now known as the father of modern medicine. Over 2,000 year ago Hippocrates was singing the praises of eating healthily and using food as medicine.
The industrialisation of the modern era has les us away from Hippocrates's principles, but we are now (re) discovering that they are as true now as they were 2 millenia ago. We don't instictivley look to our diet when we want to sove a problem... but we should.
+ Vet recommended since 2008
Pooch & Mutt launched as a canine health supplement company in 2008. We have positive nutrition at our heart and our products have been recommended and sold by vets since we launched.
We know that there seem to be new pet food companies sprouting up everywhere at the moment. We've been around over a decade and seen many come and go. Our continued success is down to the fact that we make the highest quality products, putting your dog's health above everything else.
+ Consistently high customer ratings
Whether on the independently collected Feefo reviews on our website, or on other sites like Amazon, you will see that Pooch & Mutt products get consistently high reviews.
The "Big Pet Food" brands have £millions to spend on marketing to tell people about their products. We don't. The most valuable marketing we have is when our happy customers tell their friends about how good our products are. There is no shortcut to this and no way to cheat it, it's down to consistently making the best product that we can to keep your pooch as happy and healthy as they can be.
+ An ethical, award-winning, UK company
Pooch & Mutt is one of the most awarded companies in the pet food world. Awards and accreditations include:
- Accreditation from PETA (People for the Ethical Treatment of Animals)
- Winner of 'The Ethical Award' for 8 years in a row
- Feefo Gold Award for Customer Service
- 2x Grocer New product Awards
- 2x International packaging design awards
- Winner of 'Manufacturing Entrepreneur of The Year' at the GB Entrepreneur Awards
- Winner of the 'Made in Britain' Award at the Smarta 100 Awards
- Finalist at the National Business Awards
All products can be ordered from www.poochandmutt.co.uk on subscription with additional savings, so that your dog will never run out again.
A Small Great British company
All Pooch & Mutt food is Pepper-Approved.
Pooch & Mutt is a small, Great British company, based in Clapham, SW London, founded by Guy Blaskey, pictured with his cockapoo, Pepper - Pooch & Mutt's Head of Product Development. No products make it to the shelf if they don't first get Pepper's seal of approval.
Pooch & Mutt is one of the few dog food companies where you can still call the office and speak to the founder and where the founder is still involved in all part of the business, making sure that the all products and services are the best that they can be for you, your dog... and of course, for Pepper.