Codes.co.uk Promotion
Get 15% off your first 3 subscription orders with code: CODES15
---
Perfect for pooches of any age, our wet food ranges contain fresh meat and are bursting with natural, fibrous, fresh vegetables. Available in 4 tasty flavours and packaged in 100% recyclable cartons.
---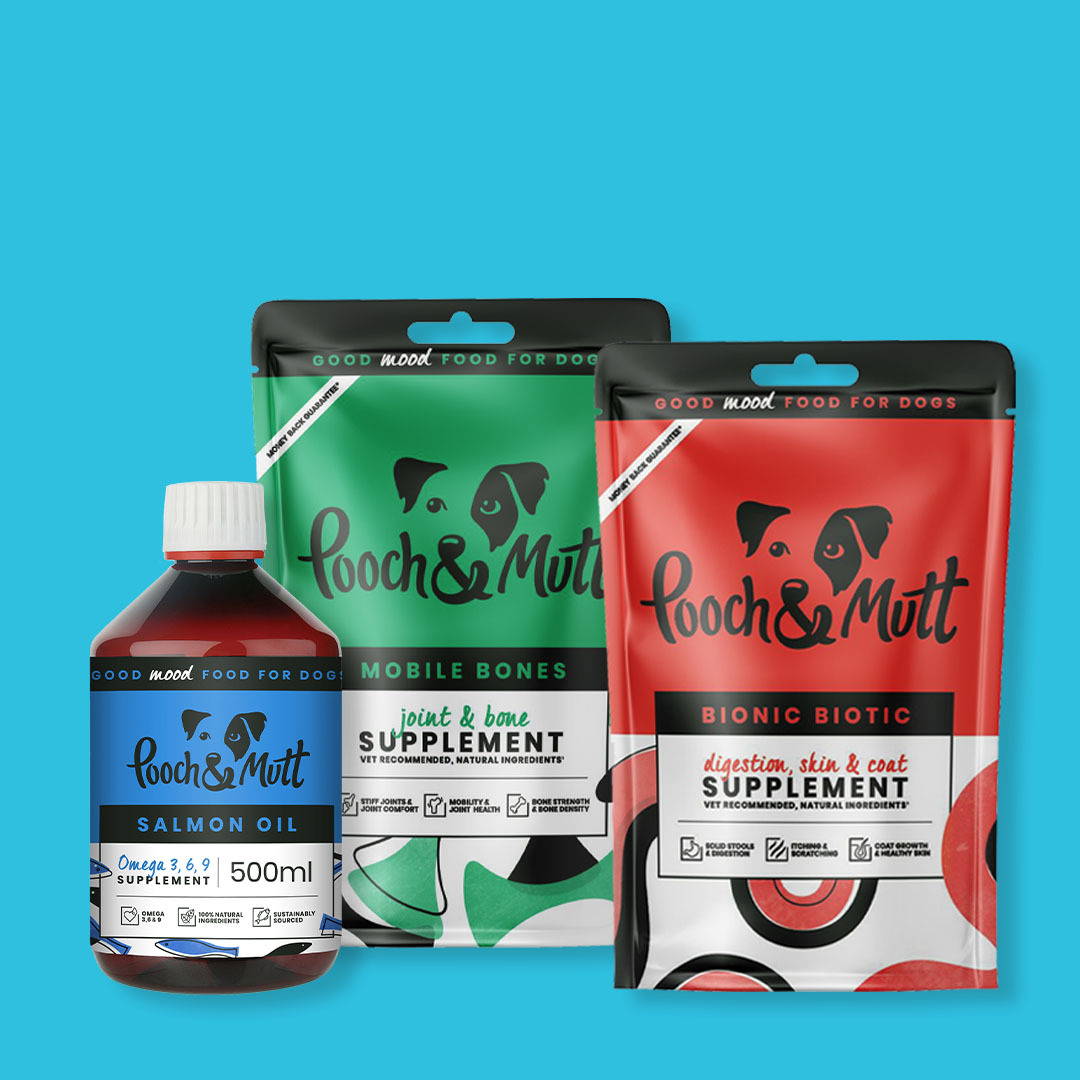 It's simple to add 1-2 teaspoons of Pooch & Mutt supplements to your dogs diet. Choose from Bionic Biotic, the original bestseller; Mobile Bones, the original joint-care supplement and the Omega rich Salmon Oil.
---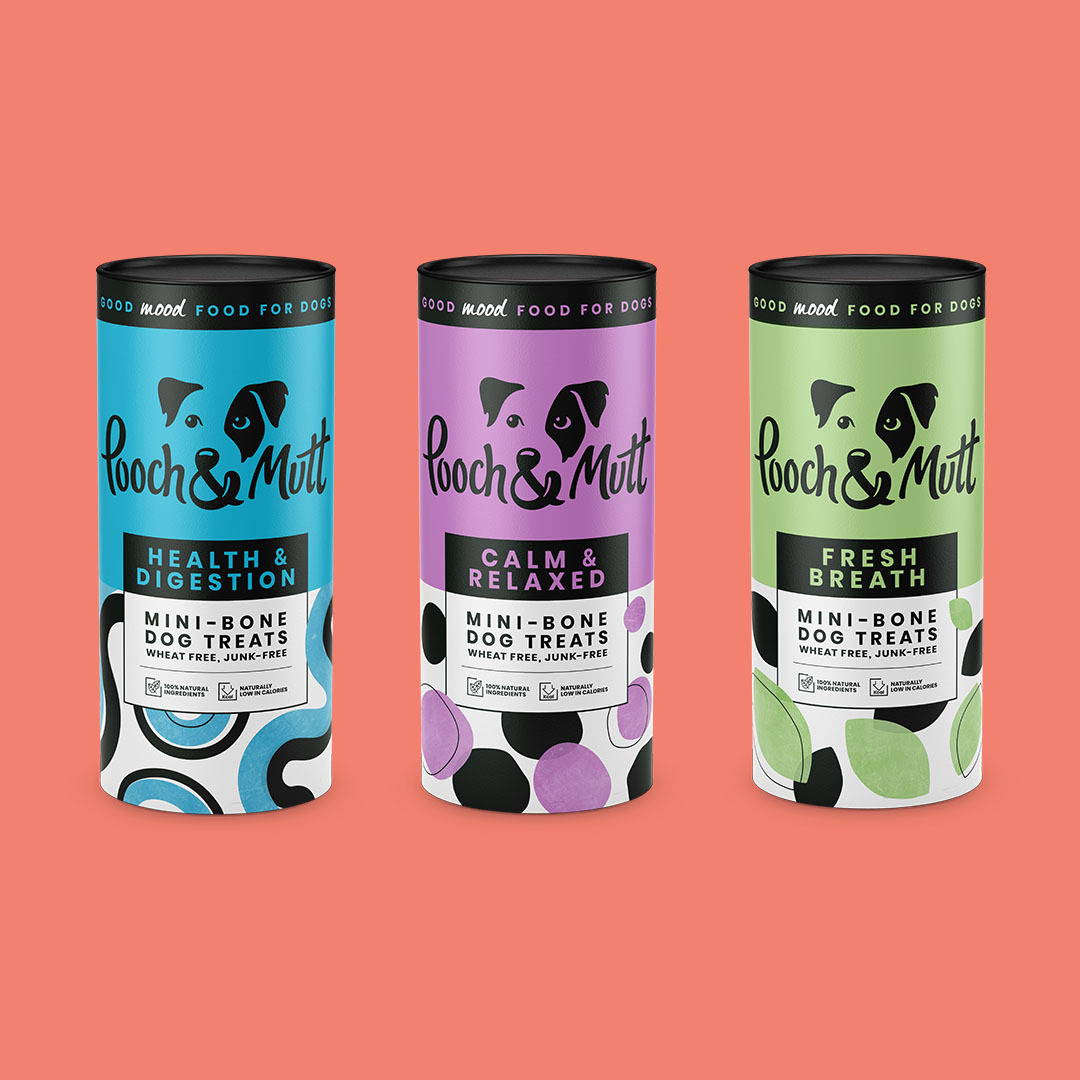 Junk-free, formulated without wheat and packed with 100% natural ingredients, our treats and chews are low in calories and were made to help your pooch lead their happiest, healthiest life.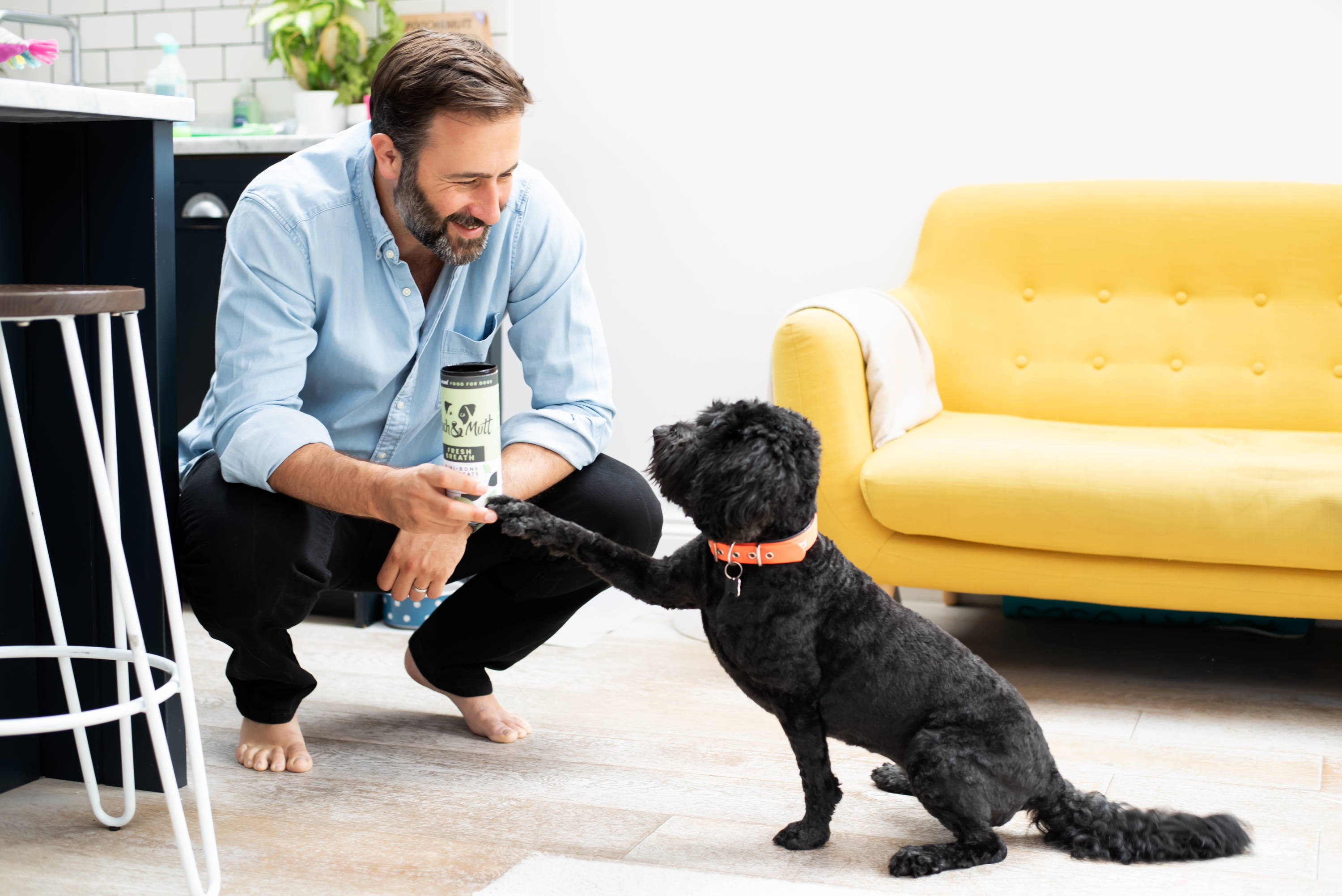 Welcome to Pooch & Mutt! We're a health food company whose products happen to be consumed by dogs. We focus on complete nutrition in all of our ranges to help your pooch lead their happiest, healthiest life. Discover healthy treat ranges, environmentally friendly wet-food and super supplements for your pup with Pooch & Mutt. You can subscribe and save 15% on your first three orders today using code CODE15 at checkout.
These NEW moist meaty bites have not only been created to make mouths water (sorry about the drool), but we've carefully selected all-natural ingredients that do good too!


Veterinary Dr Linda Simon runs through common questions and concerns for paw-parents in our handy advice-led articles.
Discount Code Terms and Conditions
*
- Code CODE15 will discount 15% off your first 3 subscription orders - each customer can use the code up to 3 times
- The discount code is valid from 00:00 January 1st February 2021 - 23:59 December 31st 2021
- The discount code is not valid in conjunction with any other automatic discount, discount code, voucher or cashback unless stated
- This discount code is not valid on trade orders and does not apply to delivery fees
- This discount code is valid in conjunction with any automatic discount applied to subscriptions
- If you are utilising the 15% off your first 3 subscription orders, please follow the below instructions:
1. Enter your code at checkout on your first subscription order
2. Create an account with Pooch & Mutt
3. Once you have completed your purchase, log into your Pooch & Mutt account and click 'Manage My Subscription'
4. Enter your voucher code again on this page for 15% to be automatically discounted from your next 2 subscription orders
For any queries regarding this voucher code, please email pooch@poochandmutt.com